HAVENING TECHNIQUES TRAINING : MELBOURNE AUSTRALIA
February 15th 2019
8:30am-5:30pm &
February 16th 2019
8:30am-5:30pm
Trainers:
Louise Carmi
,
Donna Ryen
Presenters:
---
Linked to La Trobe University, The Bouverie Family Therapy Centre and International Therapy Trainer Robyn Elliot is hosting our February 2018 Training in Melbourne (8 Gardiner Street Brunswick Victoria 3056)
Attendees will be supported by an exprienced group of Havening Ambassadors and include demonstrations, case based discussions and hands on practise.
Havening Technques is a powerful psychosensory therapy that uses sensory input to alter neurochemical responses that influence thought, mood and behaviour ' (Ruden 2011).
A past attendee reports : 'I am now using Havening with clients who have experienced childhood sexual assault trauma and can't believe how quickly and easily these clients have achieved a transformation. Previously I would have worked for months or years with these clients and they would not have had a transformation so quickly. Results can be achieved in one session'
Developed during 15 years of research by New York Physician Dr Ronald Ruden PhD MD and his brother Dr Stephen Ruden DDS, Havening Techniques can be used to treat conditions such as PTSD, panic attaks, phobias, traumatic encoded experiences, grief, addictions and much more.
Previous attendees include a wide range of therapsits, including psychosensory therapists, doctors , nurses and first responders.
Formore information please contact This email address is being protected from spambots. You need JavaScript enabled to view it.
---
The Bouverie Centre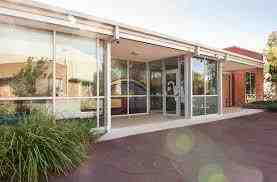 8 Gardiner Street,
Brunswick VIC 3056,
Melbourne
Australia
www.bouverie.org.au