Dublin, Ireland April 6th & 7th 2019 Dr Steven Ruden & Stephen Travers
April 6th 2019
9:00am-5:30pm &
April 7th 2019
9:00am-5:30pm
Trainers:
Stephen Travers
,
Steven Ruden
---
A very rare, special and wonderful opportunity for you to train directly with Dr Steven Ruden the co-founder of the Havening Techniques & Stephen Travers the Deputy Head of Europe & UK Havening Division together in Dublin, Ireland for the first time!
We would love to invite you to learn these next generation psycho sensory techniques to discover how to create rapid, lasting and remarkably effective results in overcoming anxiety based disorders, trauma, stress, chronic pain, whilst improving resiliency, health & well-being
Havening, a psycho-sensory technique, uses the sensory input of touch, imagination and attention to create lasting change.
During these two days you will learn how to utilise these breakthrough mind body techniques for yourself & others.
This training opportunity is open to you to attend.
The two day weekend is the first part to becoming certified.
The rest of the certification is completed as home study.
Please see https://stravershypnosis.com/certified-havening-training/
to book your place now
---
Bonnington Dublin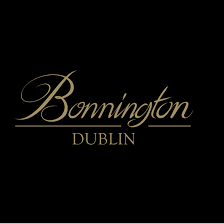 Swords Rd, Whitehall, Dublin 9, D09 C7F8